BougeRV | CRPRO30 30 Quart 12V Portable Car Fridge / Freezer
Discover the convenience of the CRPRO30 30 Quart 12V Portable Car Fridge Freezer, the perfect portable mini fridge for your car. Keep your food and drinks perfectly chilled or frozen while on-the-go with this compact and powerful design. With a spacious 30 quart capacity and adjustable temperature control, it's ideal for storing up to 40 cans, ensuring you have ample space for all your essentials.

Features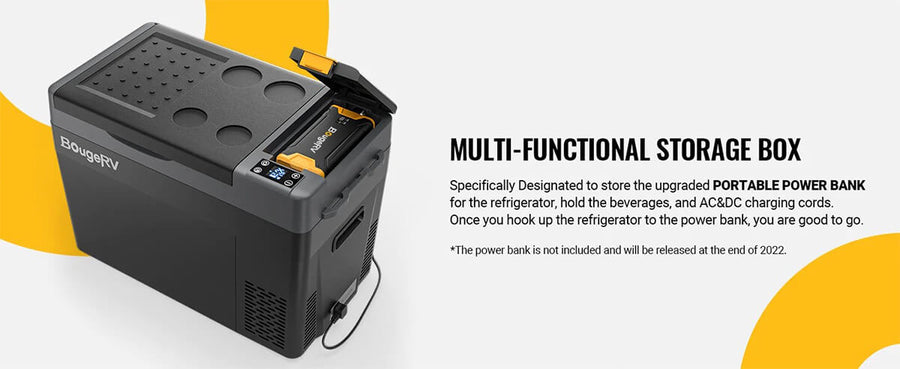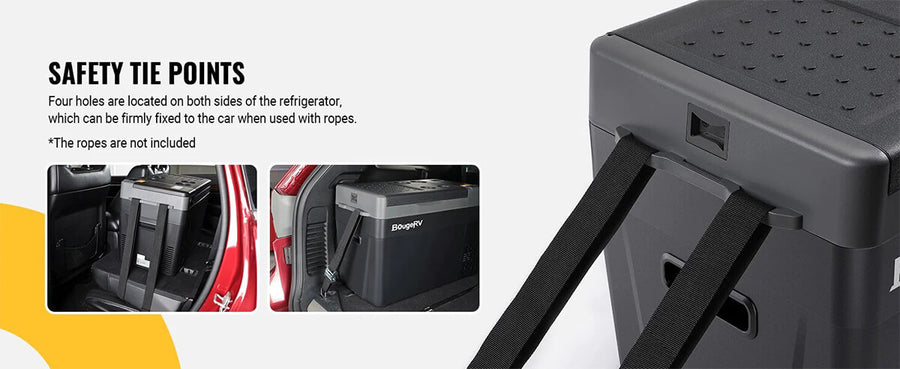 Interior LED Light
Convenient for you to use the refrigerator at night, no need to find a flashlight outdoors.
Less Power Consumption
CRPRO consumes 45W in MAX mode and only 36W in ECO mode.
3-Level Car Battery Protection
The setting aims to protect the car battery from draining when its voltage is low.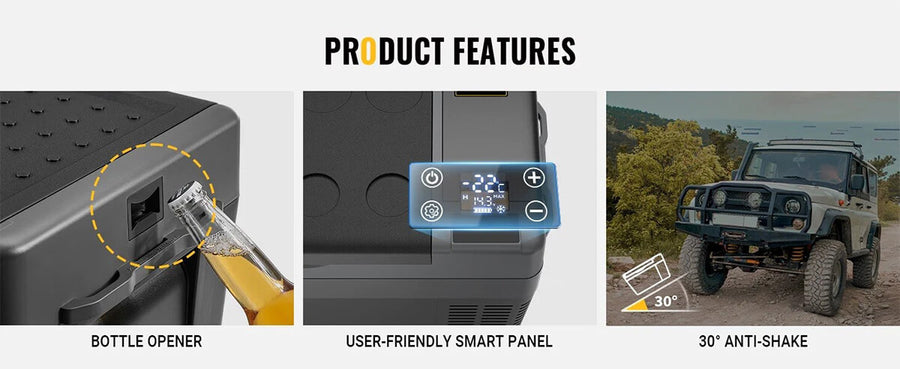 Specs
Product Specifications
• SKU: E0401-03003
• Capasity: 30 Quart
• Exterior Dimension(L*W*H): 23.0 in*12.6 in*16.2 in
• Interior Dimension(L*W*H): 13.8 in*9.8 in*13.0 in
• Box's Dimension(L*W*H): 8.8 in*4.0 in*2.8 in
• Item Weight: 27.55 Lbs
• Noise Level: 45 dB
• Rated Voltage(AC): 110-240V
• Rated Voltage(DC): 2V/24V
• Rated Power ECO MODE: 36 Watts, MAX MODE: 45 Watts
• Refrigerant: R-134a

User Manual
BougeRV Warranty & Returns
 Return Policy
1.) If for any reason you are not completely satisfied with your purchase, you can return your purchases within 30 days of receipt, as long as the BougeRV products returned are new, undamaged and unmodified. In this case, BougeRV does not cover shipping costs for returns. If your item does not meet these requirements, we cannot guarantee that your item will be accepted for a return or exchange. 
2.) BougeRV will cover the shipping costs if you were shipped a defective or incorrect product. 

3.) If your purchase is out of stock, we will send you a notification and offer you the option to cancel the order or wait for your order to get back in stock.
4.) Please do not return products without contacting us, as the address on the original package may not be the same as our return address.
5.) Please note that BougeRV does not accept returns with product modifications as modifications to our products void our warranty policy. Any modified product received will be returned at the owner's expense.
6.) If you need further assistance, please contact our customer service at sales@romeosolar.com. We are more than happy to help!
Warranty
Please visit the warranty registration page for more information.